Regional Director, South Korea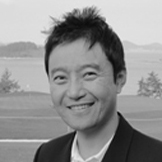 Brian began working with Golfplan in 1995 as the Regional Director for South Korea. He has gained valuable design and construction experience through various projects throughout the country such as Pine Beach, Haesley Nine Bridges and Gasan Noblige.
Brian currently oversees all operational matters including marketing, on site coordination and architectural supervision within the South Korean Market.
Let's talk about your project.