---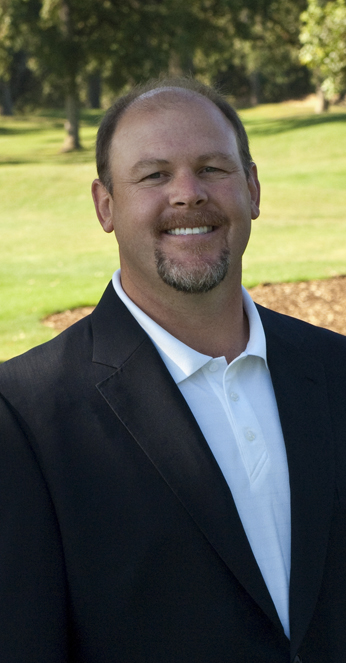 David Dale has varied interests—fly fishing, sailing, biking, motorcycle riding—but his passion has always been for the game of golf. Growing up in Montana, David's love of the game drew him to a career in Golf Course Architecture.  He received his degree in Landscape Architecture from Washington State University in 1988 and then joined The Ronald Fream Design Group that was established in 1972 and subsequently named partner in 1996.
Acquiring the design firm with business partner Kevin Ramsey in 2006 the company was rebranded as Golfplan – Dale & Ramsey Golf Course Architecture where they carry on the mantra as a leading global golf course architecture firm.
David's responsibilities as a Principal of Golfplan are varied and he has played a key role: as he conducts site evaluations, golf course land use planning and architecture, design development, preparation of working drawings, and construction inspections. He also serves as a liaison to real estate companies, resort planning firms, and municipal agencies, and coordinates projects with other engineering and design firms.
The international nature of Golfplan's client base means Dale has performed these duties in more than 40 countries personally and in addition, planning in more than 60 countries around the world.  He has designed some of the world's most celebrated courses, in some of golf's most exotic locations, with two (2) courses currently ranked Top 100 in the World by Golf Digest.  David is one of only six (6) living Golf Course Architects with a course ranked in Golf Magazine's Top 50 in the World.
Golfplan provides site–specific and distinctly individual design solutions with a comprehensive approach to golf course planning and architectural services. The team's courses are specific to the project environment and user market and emphasize traditional and historic design. The company has provided golf course architectural services in more than 85 countries on six continents, under almost every imaginable climate and ecological situation.
He resides with his family in the wine country of Northern California near another Golfplan-designed course.
Education 
B.S. Landscape Architecture Washington State University    
A.A.S. Horticulture and Landscape Design Spokane Community College
Affiliations
ASGCA – American Society of Golf Course Architects
ASLA – American Society of Landscape Architects
USGA – United States Golf Association
GCSAA – Golf Course Superintendents Association of America
NCGA – Northern California Golf Association
Let's talk about your project.