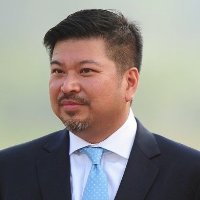 After studying at the school of Design at Hong Kong Polytechnic University, Frank began his career in marketing and communication. Frank has served as the General Manager at China Golf Magazine and has hosted multiple radio pod casts for various European Tour events in China for the European Tour. He has also acted as Media Officer for the UBS HK Open in 2006 and translated for various turf management seminars for IPM, St. Andrews of Scotland and others. Frank is also a golf columnist for Sina.com
As one of our Regional Directors in China, Frank works directly with our current and potential clients answering queries and liaising for various project architects, managers and engineers to ensure the quality of each project. His experience with Management is an asset to clients who are interested in developing golf courses in China.
Let's talk about your project.