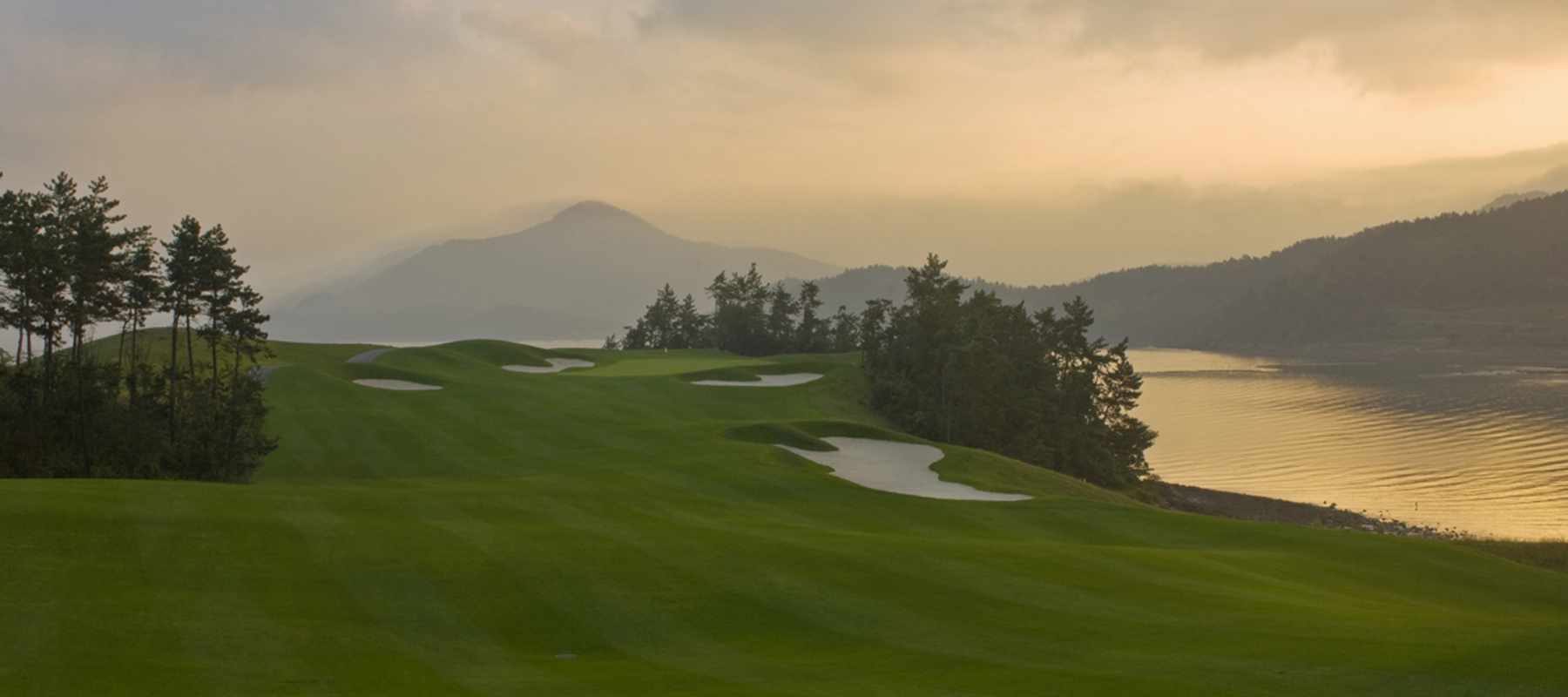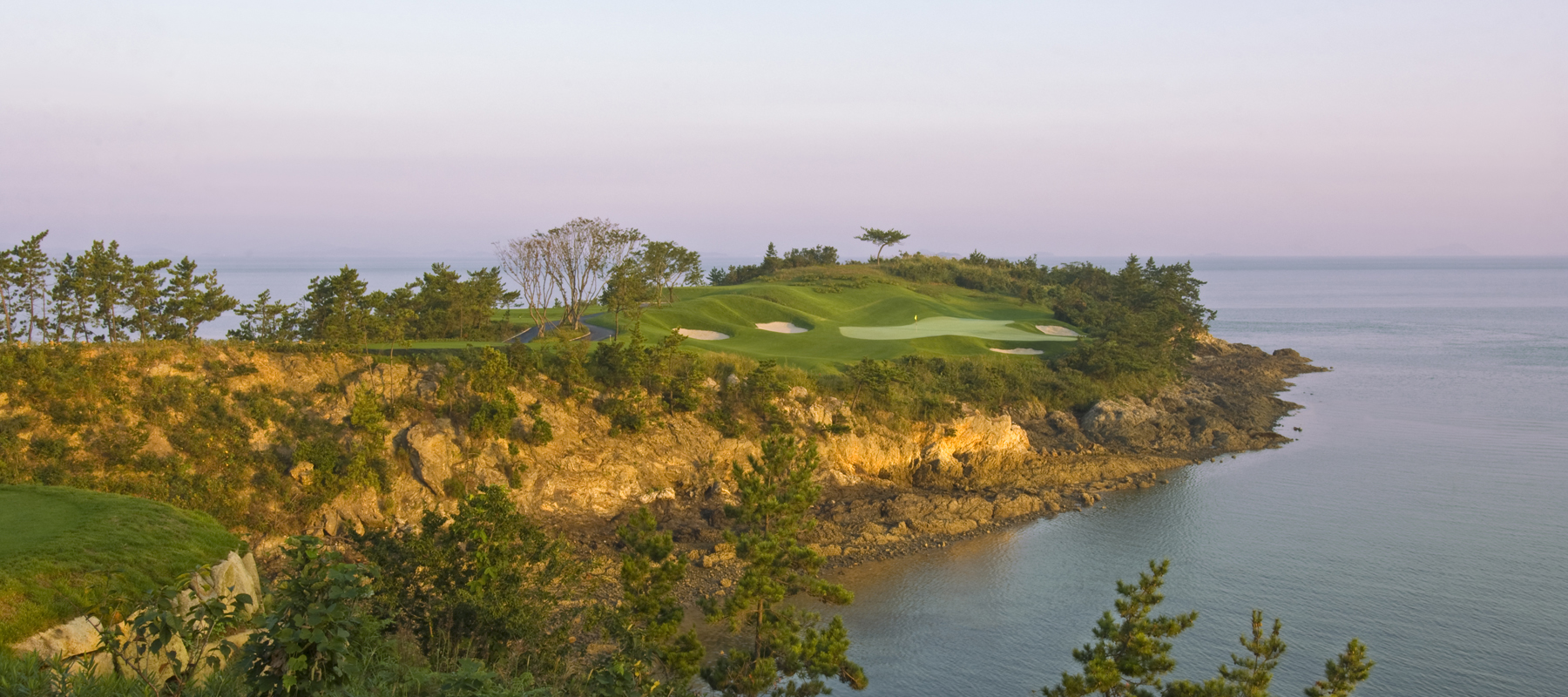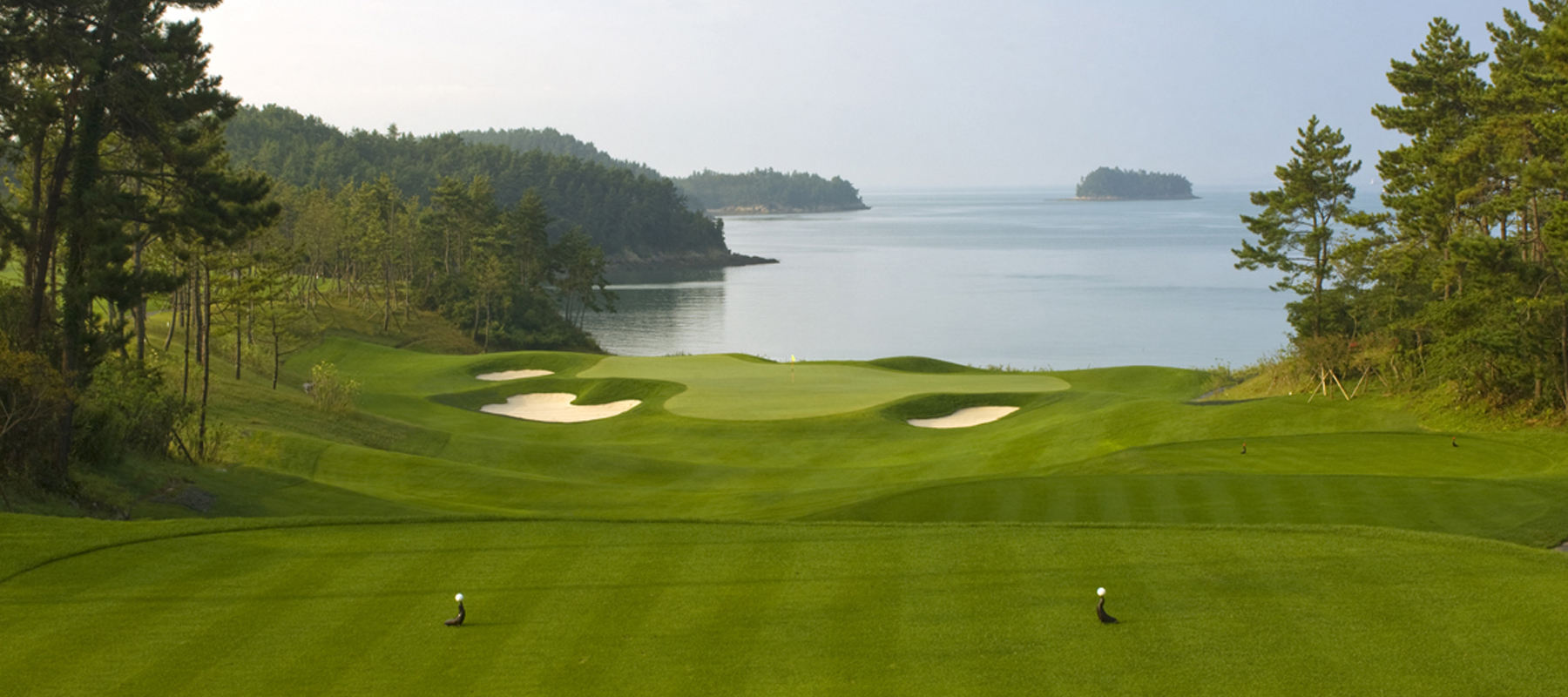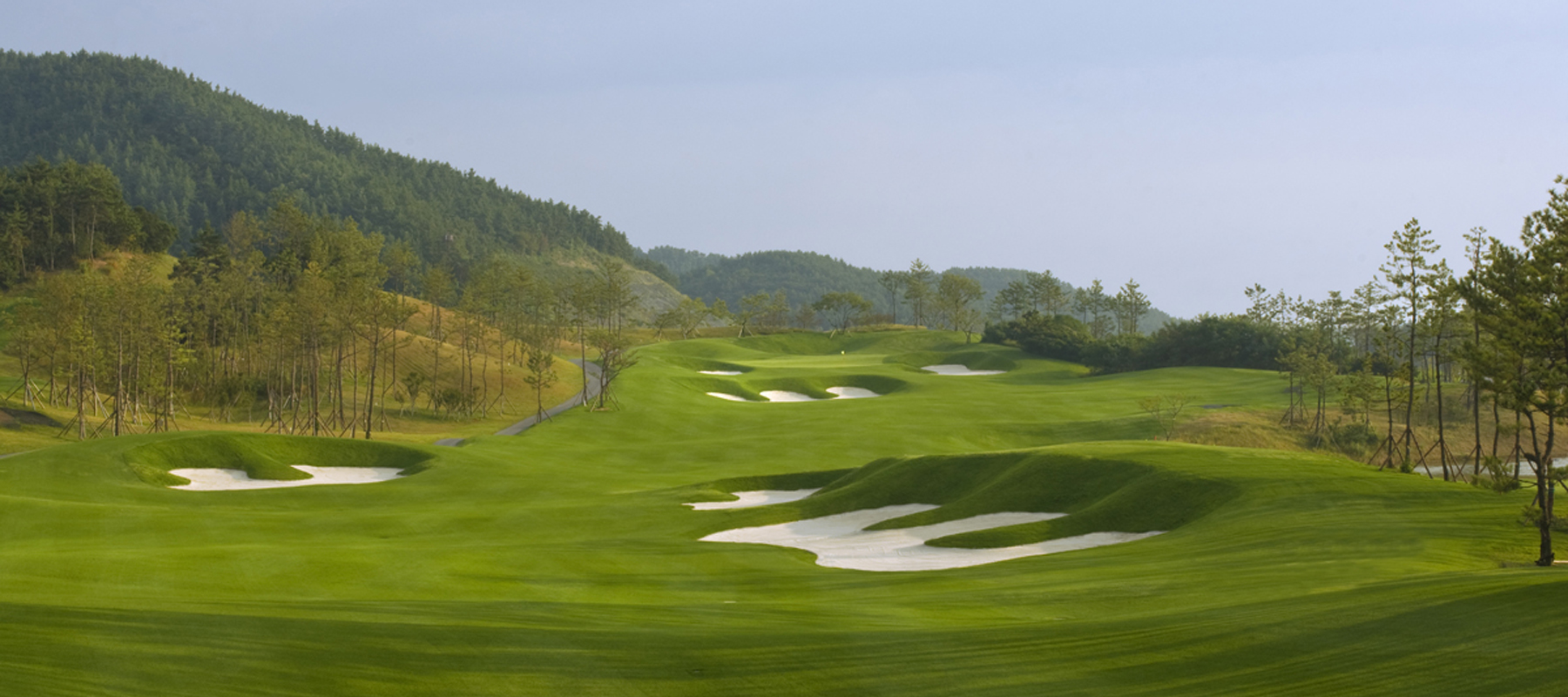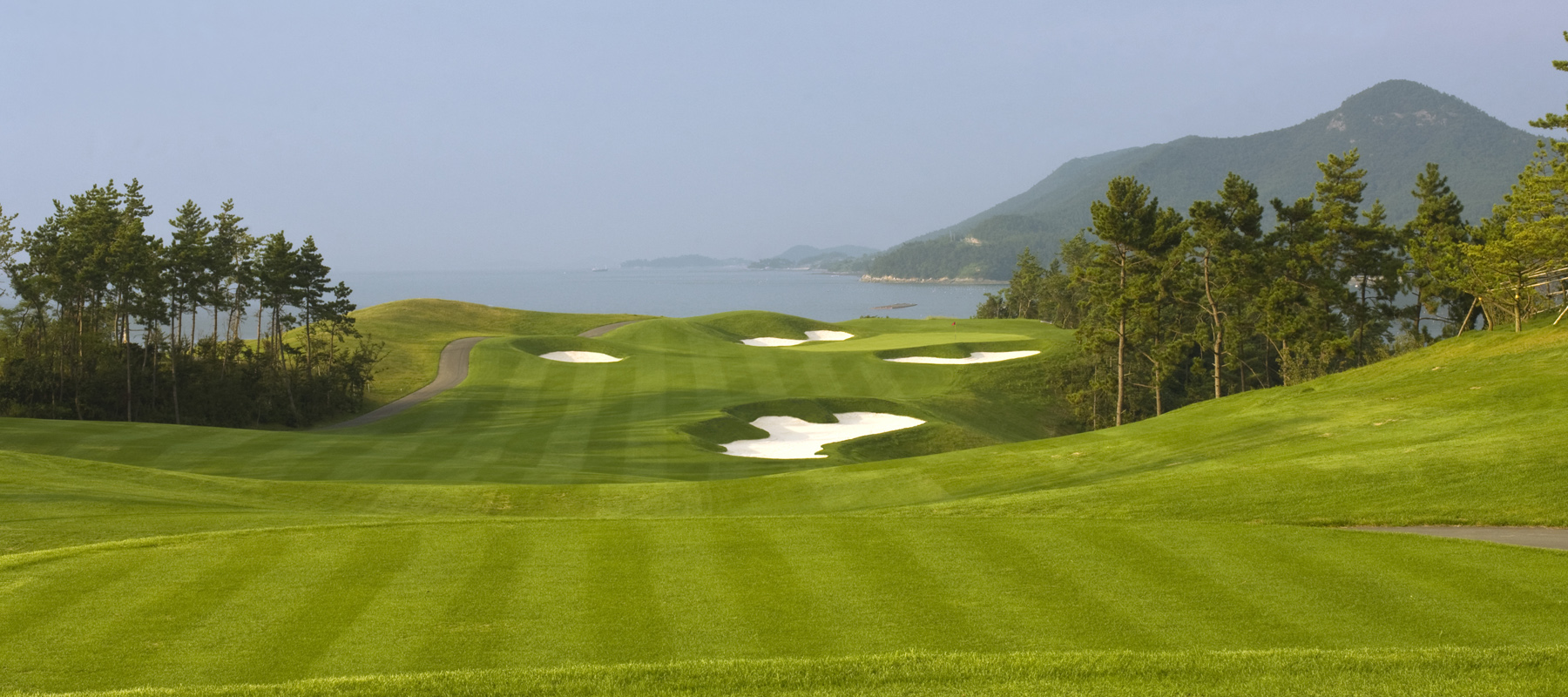 _web_pine beach 14 - sunset
_web_pine beach - hole 15 tee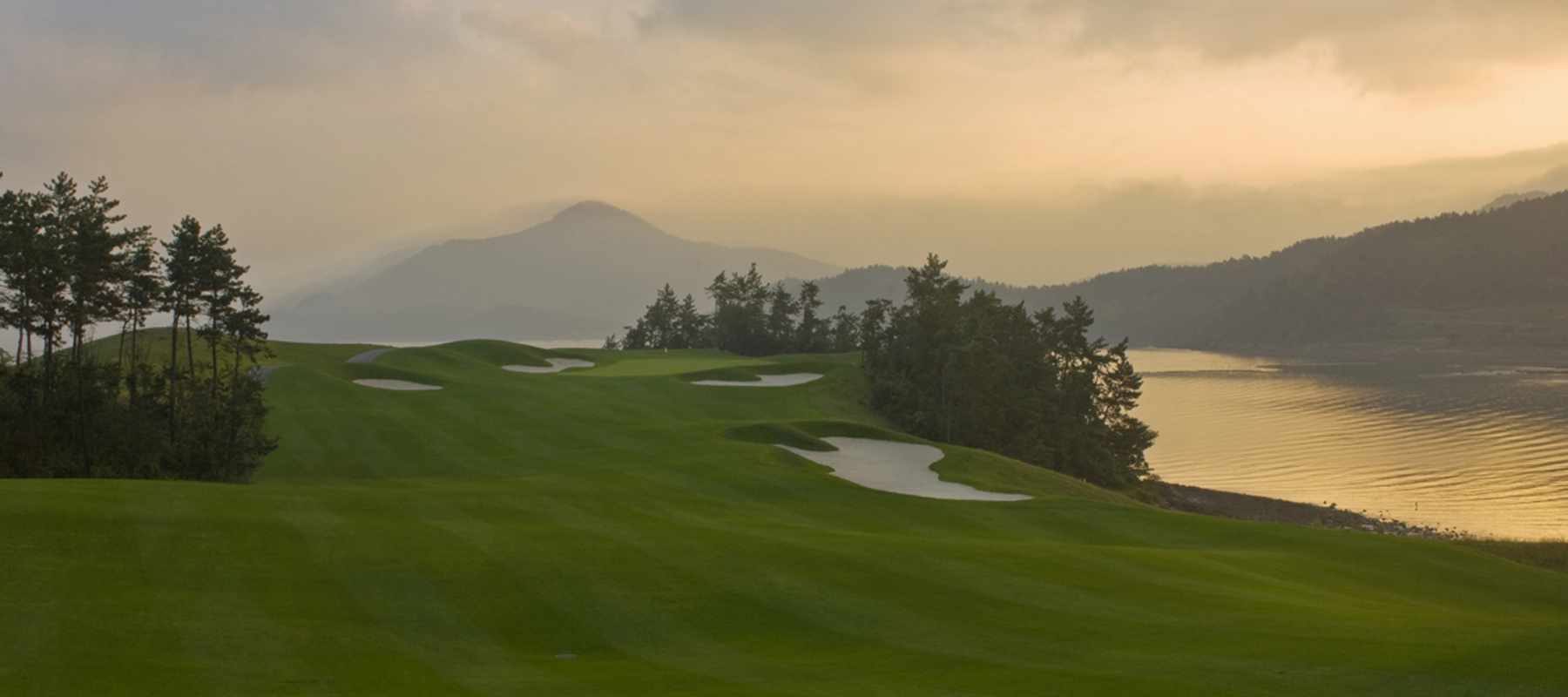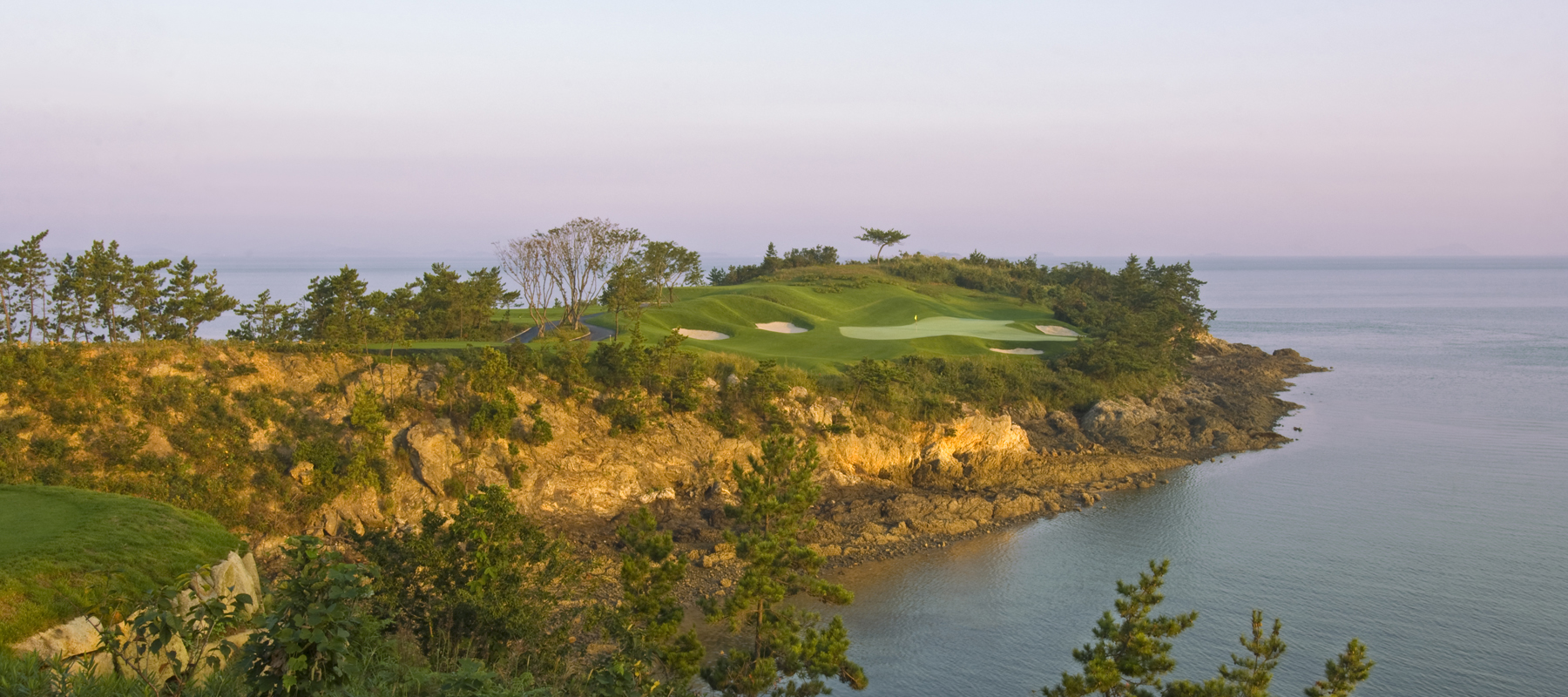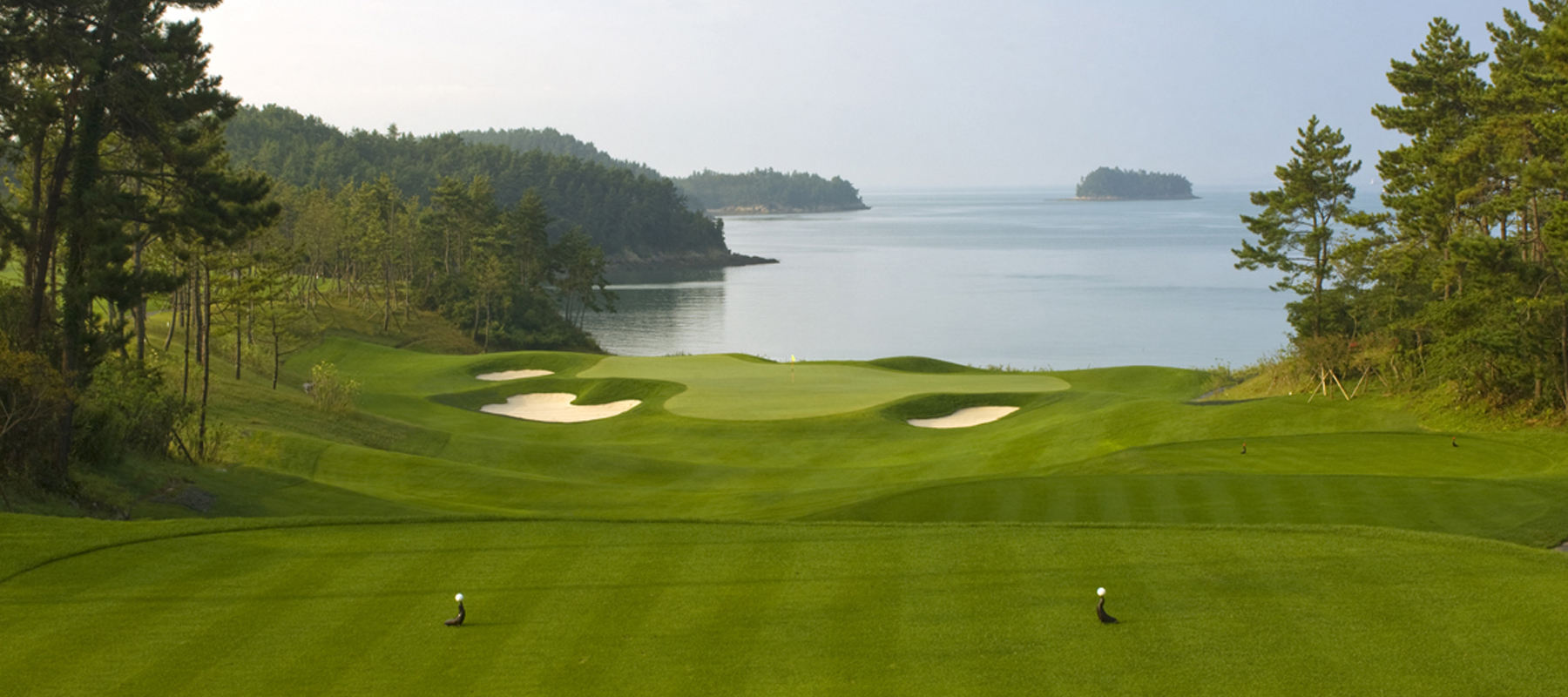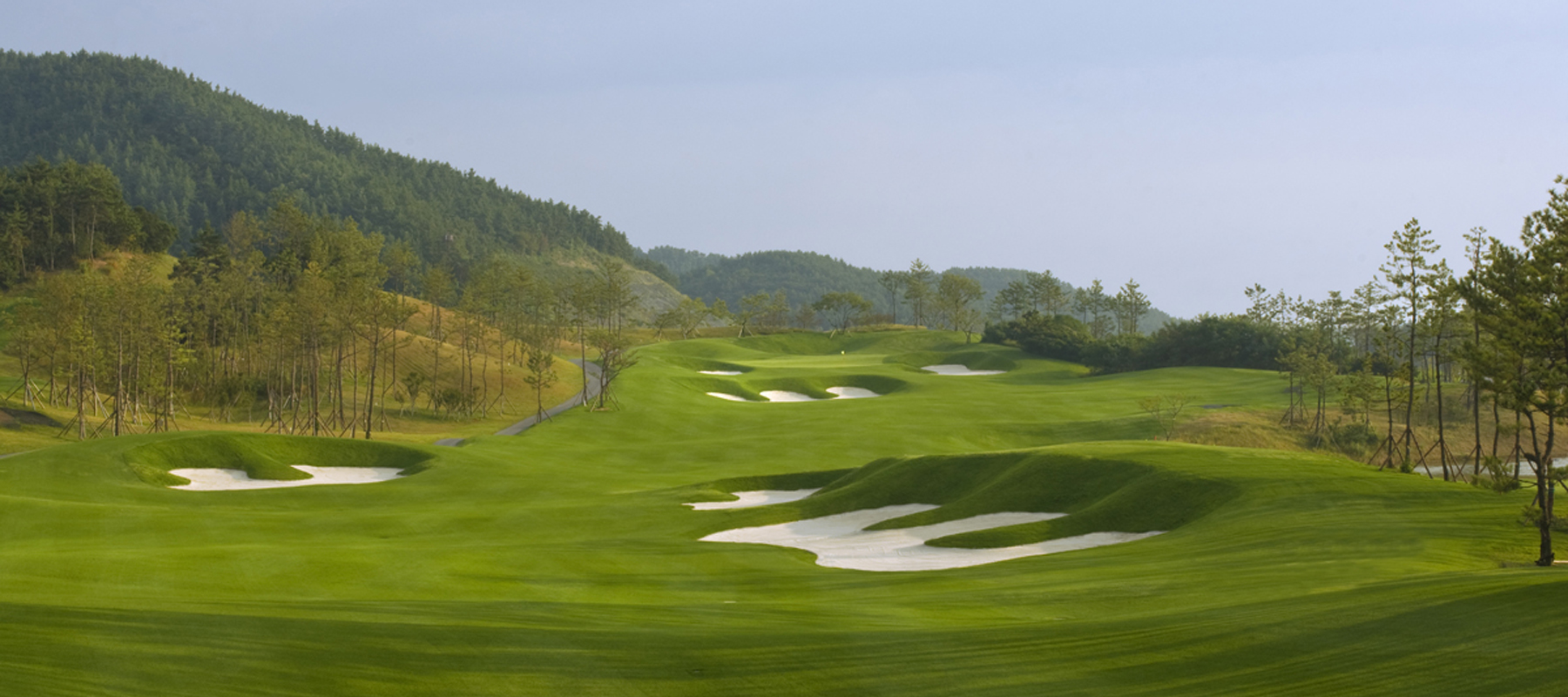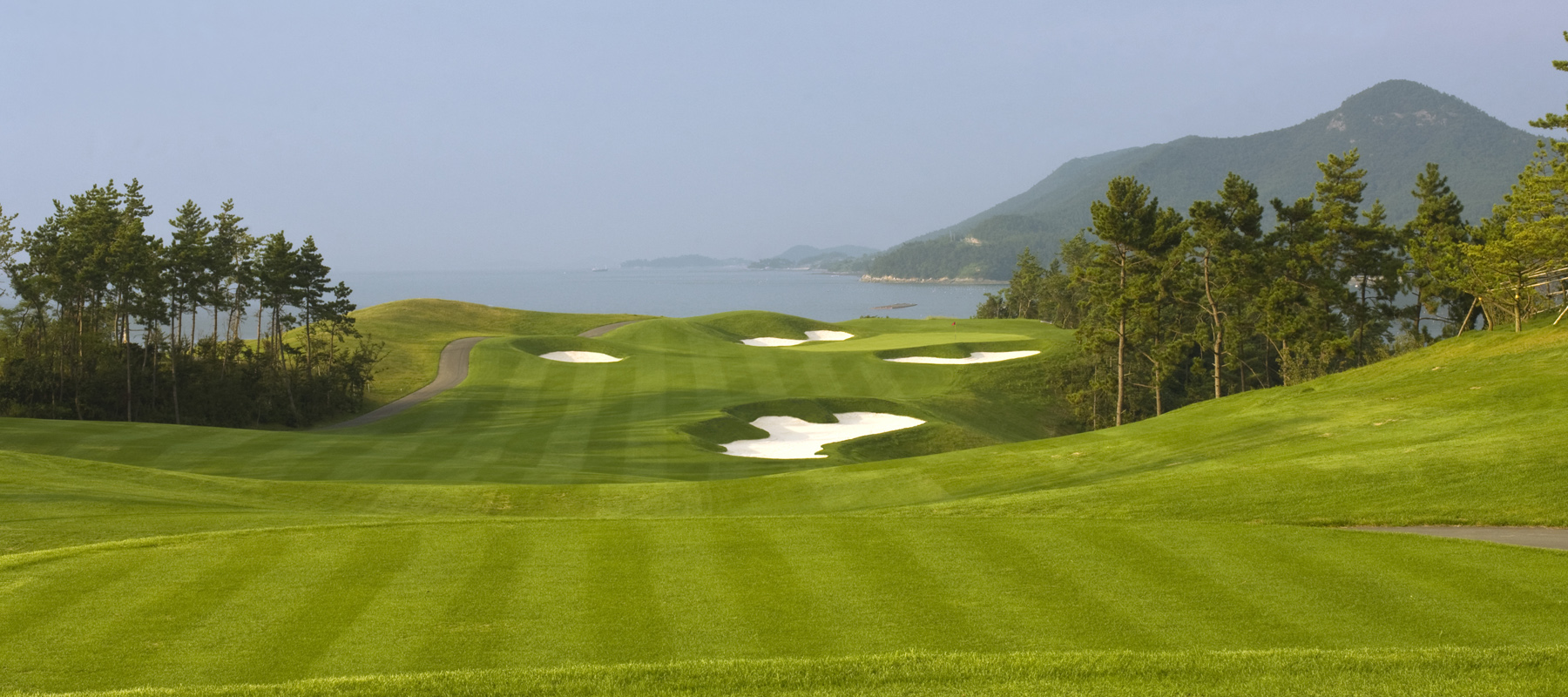 Of all the Golfplan projects on the Korean peninsula, Pine Beach takes best advantage of the site's extraordinary physical characteristics.
Located on the west coast, in coastal Haenam near Gwangju, Pine Beach boasts one of the finest natural golfing sites to come along in the last 50 years. The course opened in February 2009 and Golfplan – Dale & Ramsey of Santa Rosa, USA, masterfully routed the 18 holes. At hole 16, a dog-leg par-4, a retaining wall was built to allow placement of tees directly at cliff's edge. The site features several plateaus which Golfplan carefully utilized, exposing golfers to long views of the coast.
With its 10 holes perched directly on the rocky cliff tops and smaller peninsulas extending 200 meters into the sea, Pine Beach is poised to take the world golf scene by storm.
Awards
No. 1 Course in Korea (Golf Magazine Korea, 2004)
Top 50 Golf Courses in the World in the last 50 Years: Ranked #20 (Golf Magazine, 2009)
Best New Course (Golf Magazine Korea, 2009)
Best New Courses (Links Magazine, 2009)
Best Course in Korea, No. 2  (Asian Golf Monthly, 2013)
Let's talk about your project.