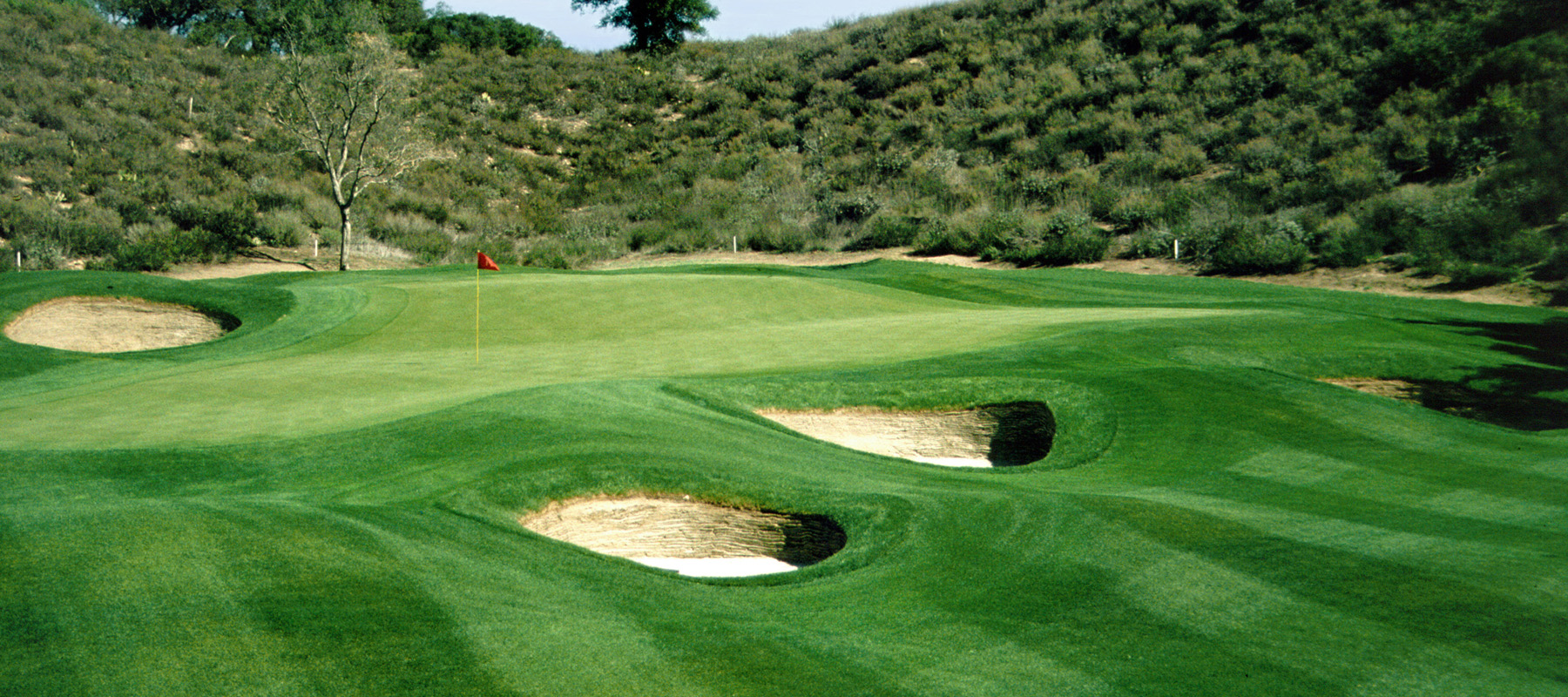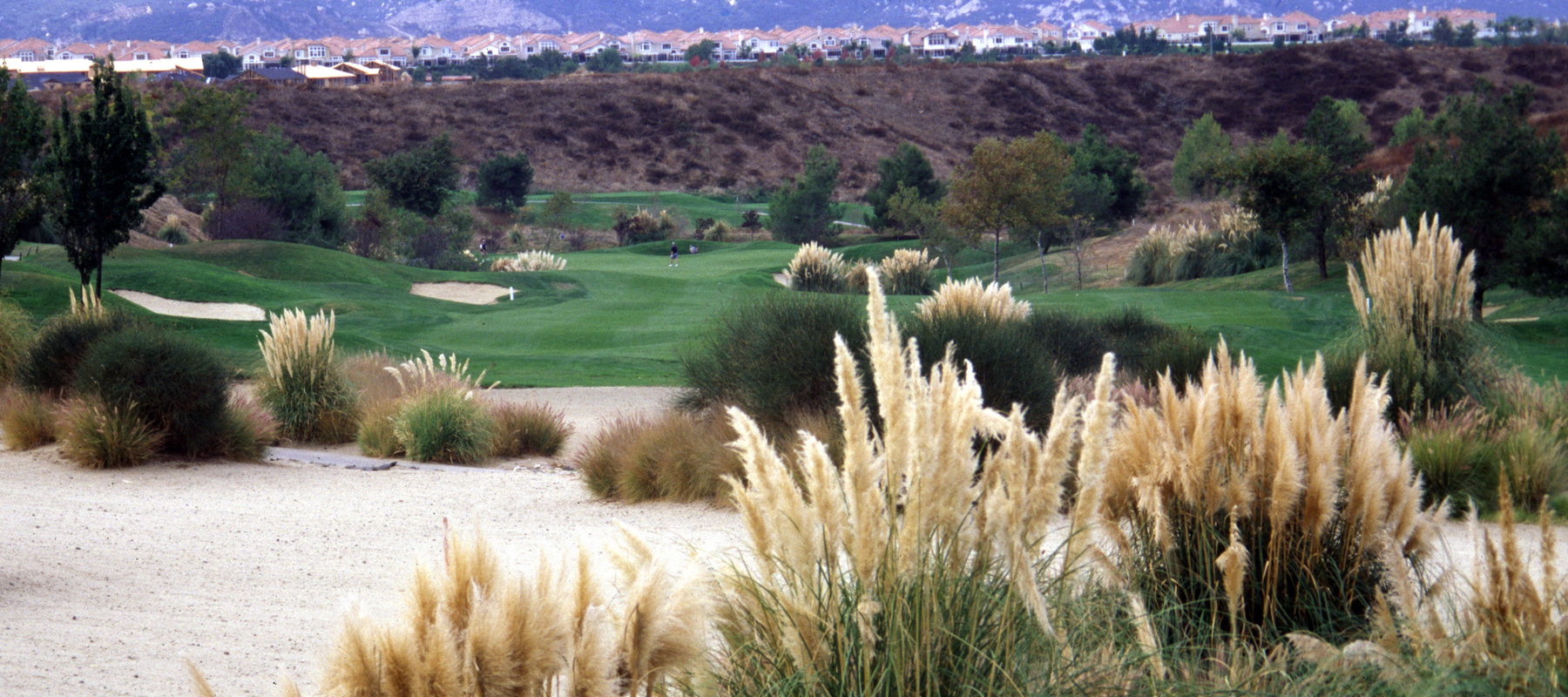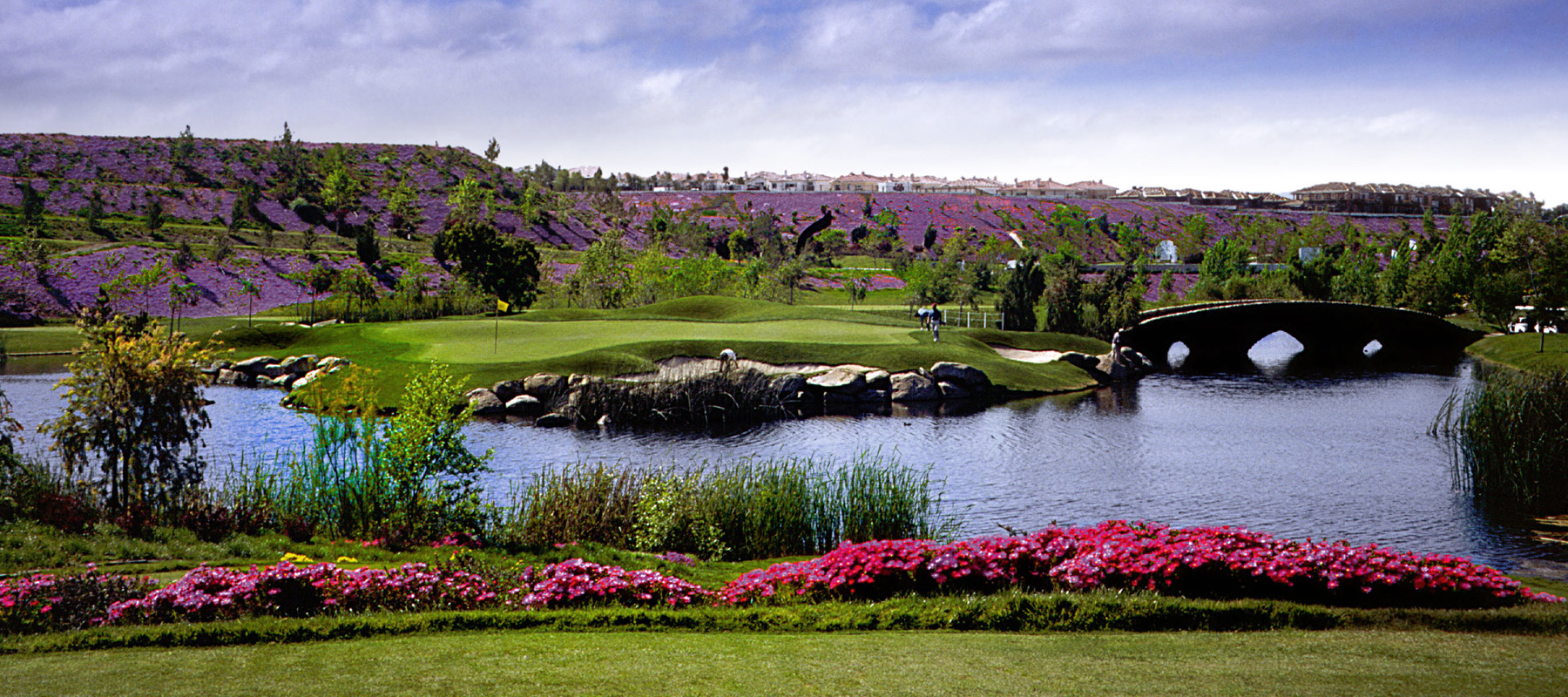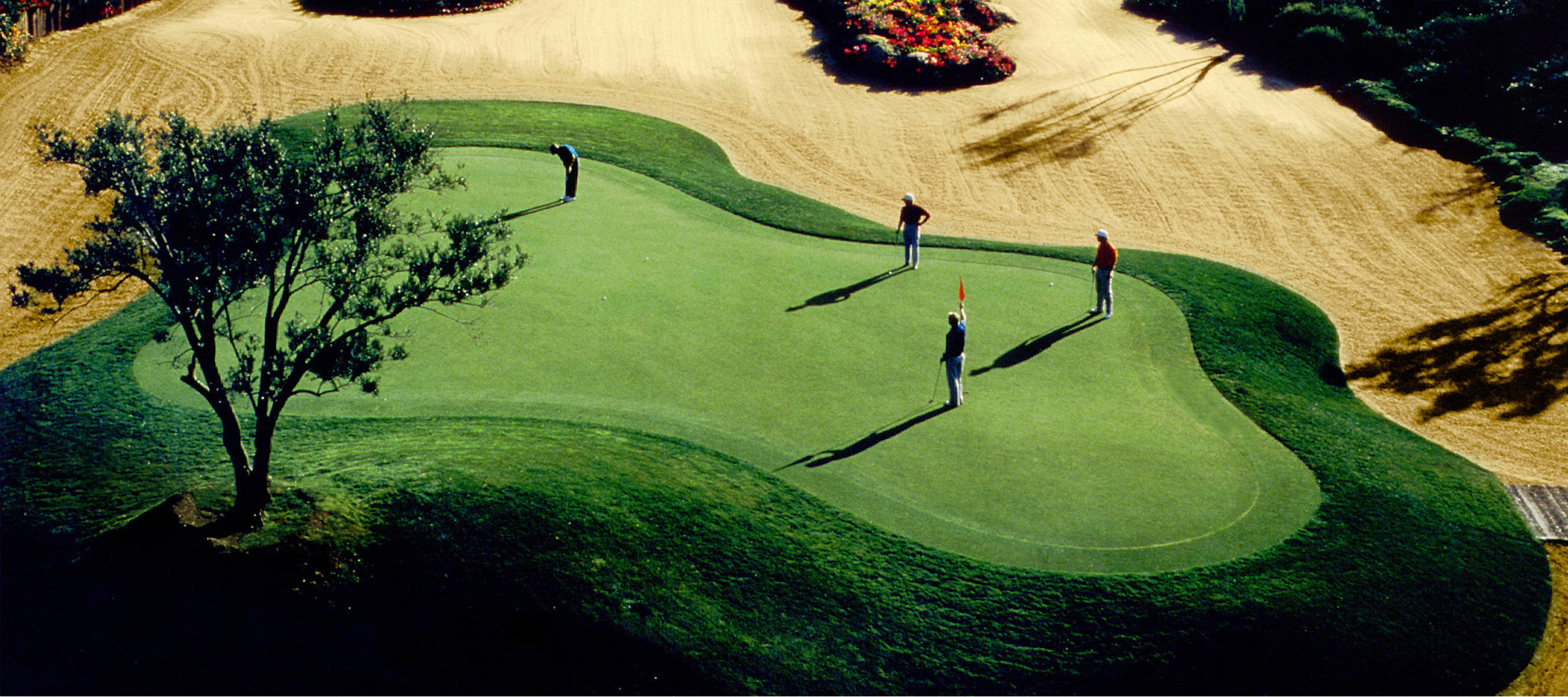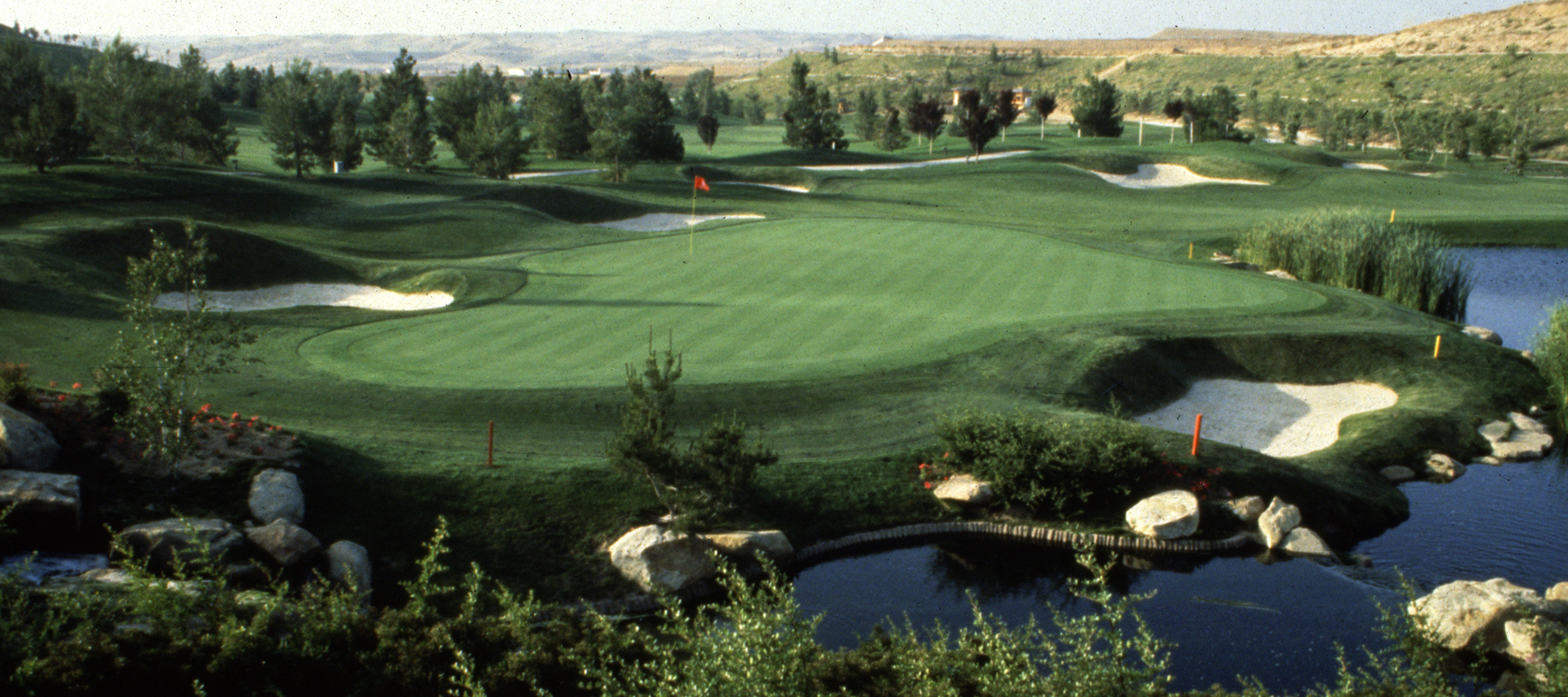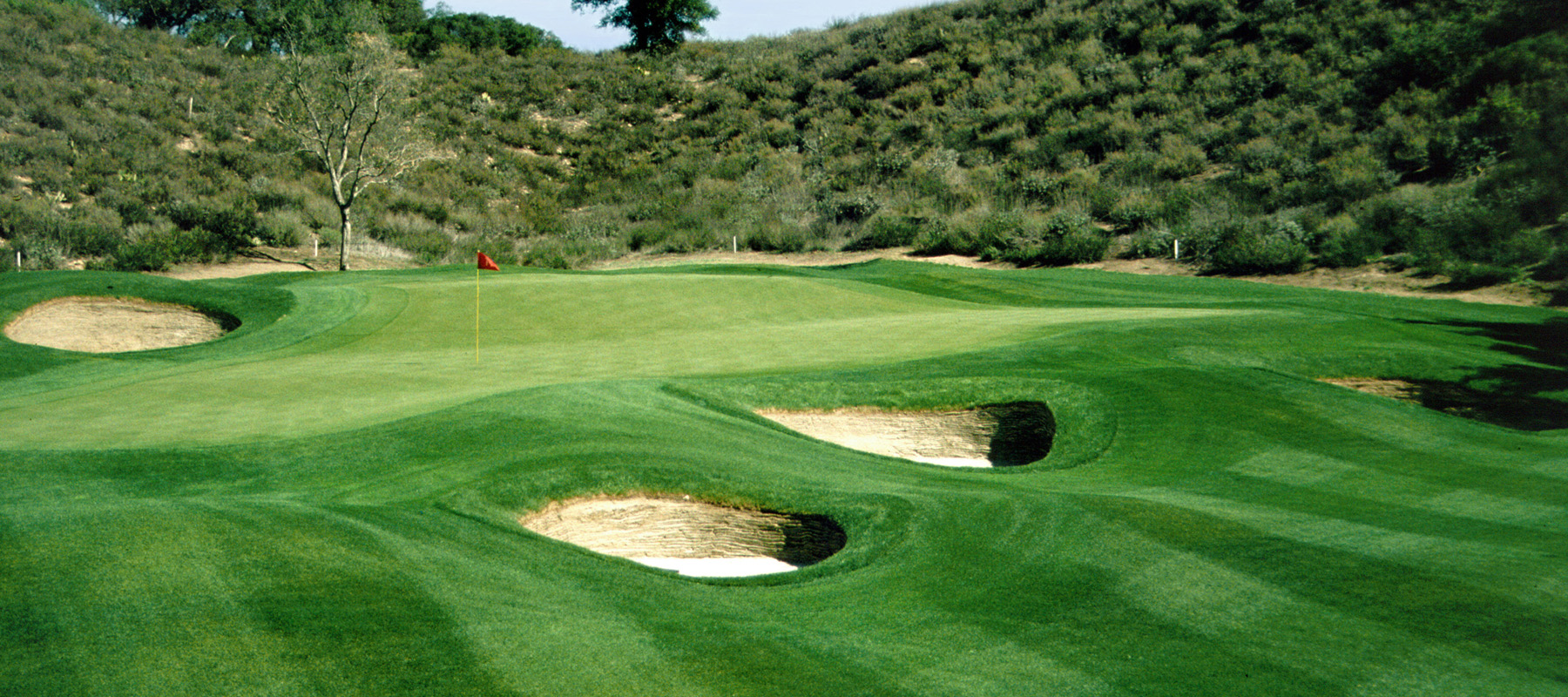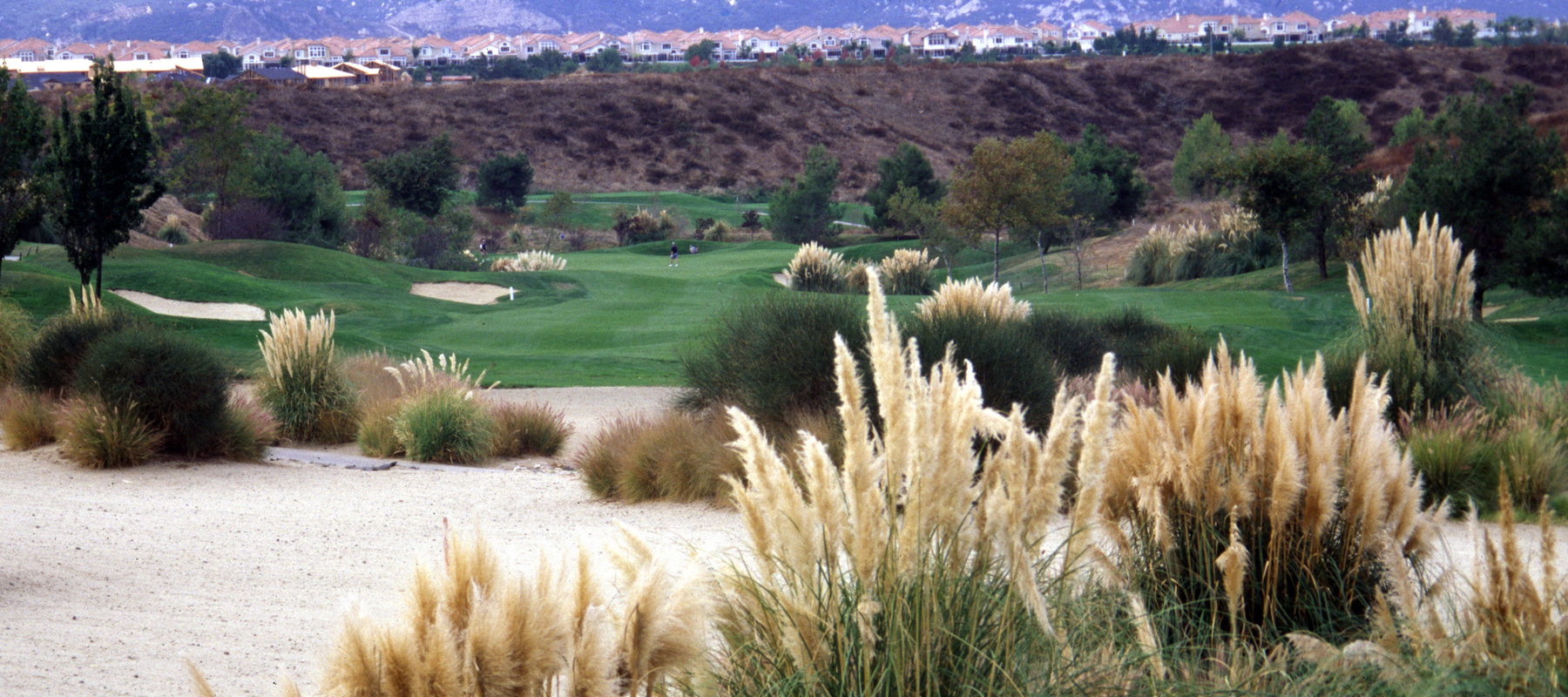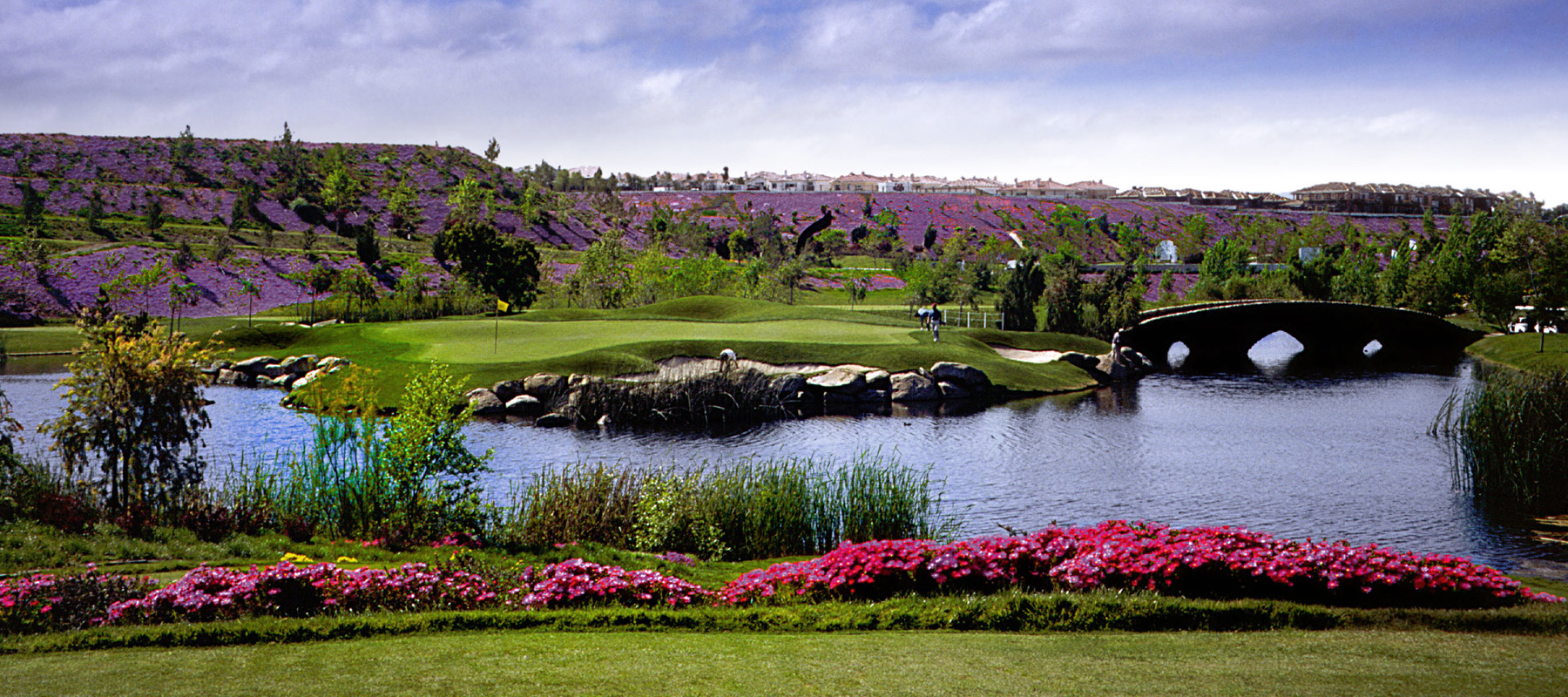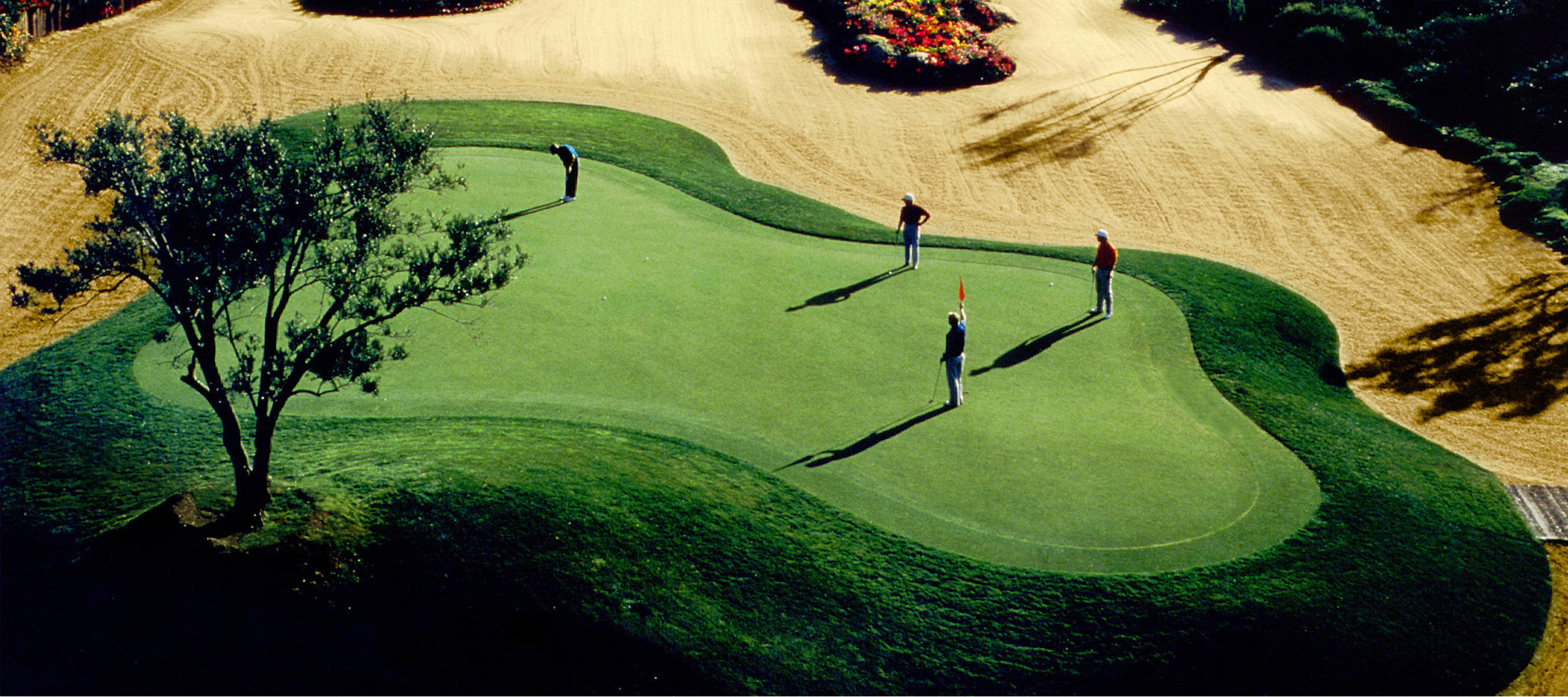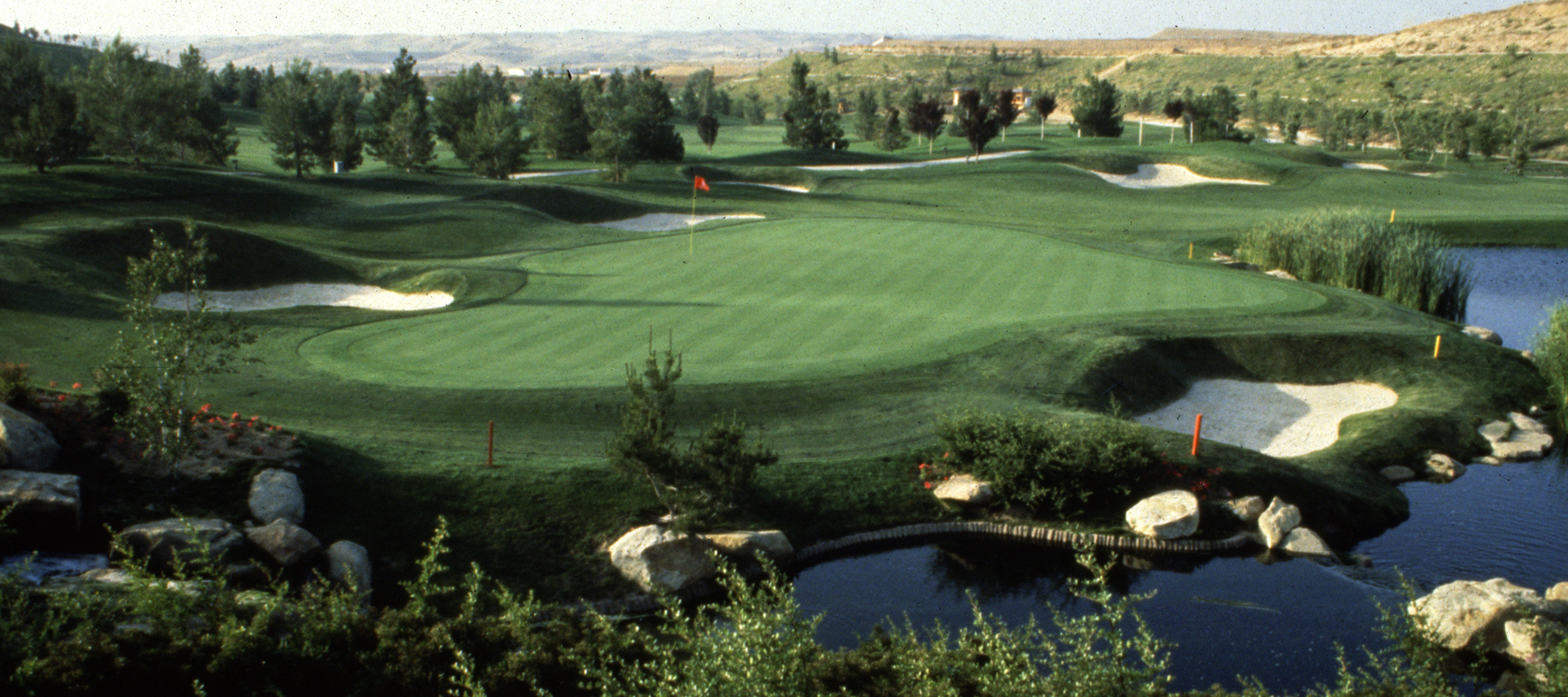 Located in the Temecula Valley about an hour north of San Diego and 90 minutes southeast of Los Angeles, Redhawk GC is the centerpiece of a 1,275-acre master planned community that will eventually contain more than 4,000 homes. But it is the golf course that captures the imagination.
From the time the golfer arrives at the beautifully tiled entrance until his or her final putt on the 18th green, everything says "first class" about the facility. It's not just the course (although that is the primary attraction); it's everything from the big – a 35,000-square foot putting green rolling around a giant manzanita tree to the small, artfully designed yardage markers permanently embedded in the concrete cart paths.
Redhawk has a great personality. Each hole has a different character; the key is to figure out what's in front of you instead of just stepping up and hammering shot after shot without thinking.
Another key is playing the correct set of tees. There are an average of five teeing areas per hole (two of the par-three holes have eight tee pads a piece), which offer wise variety of challenge to golfers of all abilities. From the back tees, the course stretches to 7, 017 yards, and its slope rating of 142 is one of the highest in the Southern California Golf Association.
Redhawk can be devilish, especially if there are strong afternoon winds. It can chew you up and spit you out and say 'Come back for more.' But also a course that rewards good play that makes you play the way it's set up on any particular day. It's challenging, but well thought out and fair.
Awards
7th, Top 25 Golf Courses for 1993, Public (California Golf 6/93)
19th, Top 25 Golf Courses for 1993, Overall (California Golf 6/93)
4 Stars, San Diego: Golf in the Big Leagues, (Golf Digest 2/96)
"The Musts", San Diego, Where to Play, (Golf Magazine 2/96)
Let's talk about your project.